Are you dreaming of a holiday that takes place in your memories and will never be forgotten. Here are the suggestions you should consider for such a holiday …
India experience
Rare Mongolian palaces, high temples, deserts of endless dunes, valleys guarded by Buddhist monasteries, half-moon-shaped bays in the shade of coconut trees, excellent food, crazy festivals, colors, spices. A trip to India will offer one of the most memorable travel experiences in the world. This is why backpackers return home from Delhi and Dharamsala with a bag of dyed fabric and a long gaze in their eyes. However, it is also possible to experience India with just one week away from work and comfortable accommodation. Don't be afraid when it comes to comfort; You can find high-level comfort at attractive prices. While the website of Boutique India (www.boutiqueindia.com) includes regional introductions and different accommodation examples (floating houses, holiday villages, luxury hotels), a team of experts provides you with special tours.
Nile tour by ship
Egypt has not lost the top of the list of the most desired holiday destinations since prehistoric times.
A cruise on the Nile is still the ideal way to experience the beauty of the region from a cinematic perspective. In fact, there is so much to see here that a cruise might be the most logical way to squeeze all of these things into a short period of time. Although security reservations discourage some potential Nile explorers, the tourist-friendly police are making every effort to ensure security. The new ships have also begun to offer their passengers in an unprecedented comfort. After visiting the magnificent golden-yellow temples of Karnak and Luxor, you can return to the deck and sip your drink against the sunset. Inland on your route, II. Famous for its giant seated statues of Ramses, Abu Simbel is also located.
There are many tourism agencies that carry out these tours. Seven-night tours in a classically decorated "dababbiye" with six cabins are the most popular. Alternatively, you can join a "designer" tour in Oberoi Zahra. For a trip to the Nile, you can visit the website of the Egyptian State Tourism Office.
Venice with Orient Express
Being synonymous with glamor, luxury and murder stories, the Orient Express is both a train and a legend.
The original was the Simplon Orient Express, which traveled from Paris to Istanbul in the 1920s and 30s. It was named after the Simplon tunnel that he used while crossing the Alps. Today's railway logistics has now set the route as London-Venice. But the experience is just as sparkling and hedonistic as it was in the original. You can eat French gourmet food, wake up looking at the Alps, and take in magnificent views from your wood paneled room. The journey on the London-Venice line takes place between March and November. It takes two days and a night to arrive at La Serenissima, where Venice is located. If you are not ready to return to real life, Orient-Express (www.orient-express.com) can organize packages of various lengths, including train travel, accommodation in Venice and return flight. In addition to the train ride, the most classic Venice Celebration package includes one night at the Dorchester hotel in London and four more nights at the Hotel Cipriani in Venice. The Orient Express also switches between other European capitals such as Prague, Budapest, Rome and Vienna. He goes from Paris to Istanbul once a year.
Magical Antarctica
A journey to the highest, coldest and driest continent on earth; An experience that you will definitely remember with pride.
Antarctica, which mankind was unaware of until 1820, has a nature that feels like it belongs to another world. Huge mountain ranges, magnificent icebergs and unstable nature … But it's definitely an experience you will remember with pride. A journey to the highest, coldest and driest continent on earth. While the temperature drops to minus 70 degrees in winter, it warms up to 5 degrees between November and February, and around 38,000 tourists join the amusing whales and cute penguins. Don't worry about how to get there. Antarctica is almost always reached from the comfort of a cruise ship. The majority depart from the southernmost tip of Chile, have fun on board and take day trips across the white continent. One of these ships is Minerva. There is also a cinema and a hairdresser on board, where five separate meals and unlimited free drinks are offered for dinner. The 15-day cruise is ideal for exploring Antarctica, including all flights, meals and landings, with a few nights and 10 nights on board in Buenos Aires. The only challenging part of such cruises is crossing the Drake Strait. It is sometimes necessary to spend 50 hours in rough seas before reaching Antarctica. If your stomach can't handle this, opt for a seven-day flight / cruise. They take you by plane to South Shetlands (next to Antarctica) at prices that include airfare, accommodation and meals.
A stylish weekend in Paris
When you plan your weekend vacation to the capital of romance and glamor in advance, you can have a good time without straining your budget…
On the list of city getaways, Paris never leaves the lead. Great food and romantic boulevards as if lined up with café tables lined up as if it were the rule, and couples kissing. First of all, travel with one of the cheap airlines that now offer flights all over Europe. Be sure to follow the campaigns. It is possible to catch tickets at very affordable prices. Then give your hand the capital of splendor. It is possible to find many stylish hotels with affordable prices in Paris. One of the best small hotels in the capital of France is the Hôtel Thérèse on the East End. With wooden wall panels and stylish bathroom potions of the kind offered at five-star hotels, this is an extremely good address. Those who prefer more modest examples of the boutique hotel concept, prefer St. Should buy it in Mayet in Germain. Evaluate special weekend packages of big, classic hotels. It is possible to find affordable packages for Fridays, Saturdays and Sundays at Plaza Athénée, the flag bearer of its old-time glamor, offering a view of Eiffel from its rooms with balconies. What's more, a seductively rich breakfast is included. Another option is Hôtel Crillon. Overlooking the impressive Concorde Square, this building is a true Parisian classic with its high ceilings, areas decorated with gilded borders, and affordable weekend prices. Entry to state museums such as the Louvre, Orangerie and Musée Picasso is free every day. In addition, the two-day Paris museum card puts you in many expensive museums and structures for free. Before returning home, book a place for the final dinner at Chez Michel. This restaurant near Gare du Nord offers affordable set menus with special delicacies such as fish soup and warm truffle.
Explore New Zealand
If you plan your trip carefully, it is possible to fit the best spots of this wonderland in two weeks.
New Zealand is one of the most magnificent landscaping works that nature has to offer. Wide-screen views of snow-capped mountains, rugged valleys, spectacular waterfalls, and stunning beaches. It is possible to find many excellent city hotels here. Auckland's sparkling Skycity hotel has an ultra-modern decoration. Their prices are on par with three-star hotels in developed countries. Christ-church's attractive boutique hotel Hotel So is also very affordable. Outside the city, you can stay in sheep farms such as the lush and tranquil Wharekauhau Country Estate, 90 minutes from Wellington.
Located on the edge of Lake Wakatipu, 40 minutes from Queenstown, Blanket Bay may be a suitable option. Special trips organized; Wellington tours include vineyard trips in Marlborough, a visit to Abel Tasman National Park for canoeing and hiking, and a Kaikoura trip for whale watching. It would be wise to take a plane from Kaikoura to Queenstown on the South Island as part of a 10-day tour. This is an adrenaline tank, the homeland of bungee-jumping. A magnificent geography will accompany you. The Remarkables mountain range is a place everyone should see before they die.
Travel to exotic islands
This is the escape fantasy of the mood stuck in traffic in rainy weather, which everyone must experience. Quiet beaches where clear waters soak the white sands, surfing over reefs and glistening hills on the horizon. Nowadays, there are options where this fantasy is not luxurious but accessible. The South Pacific is home to some of the world's most spectacular island destinations. St Regis Resort in Bora Bora, Polynesia, is an impressive experience of beachside villas surrounded by a sparkling lagoon. Have you always dreamed of the Maldives? The new Beach House in Manafaru is the newest representative of the beach holiday concept. Located at the northern end of the Maldives, the greenest and most natural spot, this hotel also has a "Sorbet" waiter touring the island. Villas on the beach have private private swimming pools. The Seychelles, which is more unusual but just as wonderful as the Maldives, should also be taken into consideration. Banyan Tree in Mahe, with its 60 villas, is the first address of luxury here. The hotel will soon start a catamaran service that will show visitors around 115 islands. Alternatively, you can swim in the hotel's magnificent pool until you melt. Special massage service for couples is also very popular. Do not miss the Mediterranean. Although it sounds incredible, it is possible to have a holiday in turquoise blue waters away from the crowd. Try Hotel Pitrizza on Sardinia. This is a retreat not far from the lively Porto Cervo. The rooms are located in rustic huts covered with vines and flowers. The hotel's private beach awaits its guests with its clear waters. Boutique hotels, extremely friendly locals and, of course, surprisingly affordable tours await you in Fiji. A monument of comfort, Mango Bay Resort offers wonderful safari tents for accommodation. If you want to go on your own instead of touring, domestic flights in Polynesia are carried out at affordable prices and with magnificent views.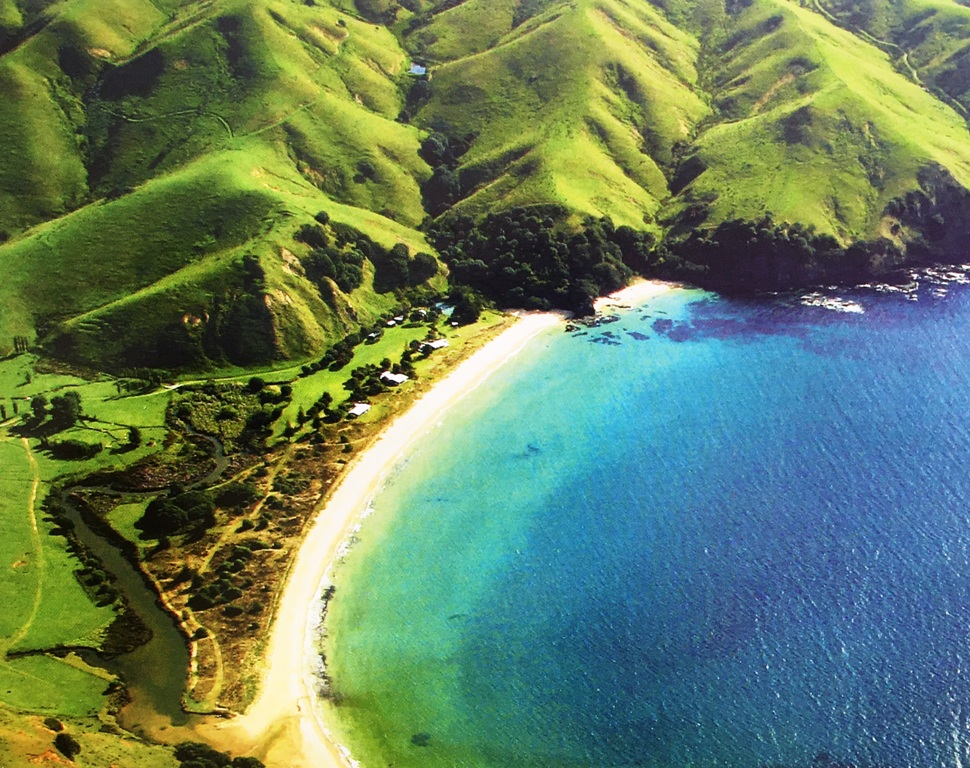 World Tour
The most important tip that can be given if you are short on time: You should continue the flights to the east rather than west; because most of the eastbound flights are at night
Stuck between Thailand's sugar-powder sands and India's jeweled palaces? The comfortable life of Cape Town or the high-octane dynamism of New York? You can combine all these addresses in a single travel route. Flight tickets, which are called "Round-the-World" (RTW) tickets and offer multiple routes together, will be an ideal solution for this. Moreover, you do not have to spend all your savings for this. All you have to do is to determine your route carefully. Do not forget to compare the options as in every shopping. If you determine your itinerary carefully, you can easily visit four or five continents in a three-week period. If your time is too short, the most important tip is to continue the flights east rather than west (most eastbound flights take place at night, whereas the opposite flights usually take off during the day, which means sacrificing precious vacation time). There are many tour operators operating with RTW logic. There are tours that fly from London to Los Angeles, from here to San Francisco, then to Auckland and Hong Kong, and then back to London. If you are a beach enthusiast, it is possible to add Sydney to a small number of places. If both your budget and time are wider, you can enrich your route even more. Some companies can offer ticket options on the route of Buenos Aires-Sao Paulo-London by the London-Mumbai-Singapore-Sydney-Melbourne-Auckland-Santiago-road. On such tours, it is possible to hike in the Andes between Santiago and Buenos Aires and experience the carnival in Rio. If the job of arranging accommodation in all these destinations is growing in your eyes, organizer companies determine the accommodation options suitable for your budget. Try to book as early as possible. There is not much campaign for RTW type tickets, but the cheapest flights are found in the April-June period, which is a low season for long-distance flights. If you miss this period, note that the second cheap period is November. For the cheapest rates, be sure to choose main stopovers like Bangkok, Hong Kong, and Singapore. Keep in mind that adding South America to your route will significantly increase the costs. Another smart way to get your money's worth is to buy a standard round-trip ticket to Auckland with Air New Zealand. In this flight that travels all over the world, there can be four stopping points, two on departure and two return. Among these points, it is possible to come across Los Angeles, San Francisco, Hong Kong or Shanghai.
Safari thrill
Safari travels have their own excitement. The vast lands, the sparks scattered around the campfire while eating on the starry night, and of course the heart palpitations created by the possibility of suddenly encountering the most ruthless predators of the earth. Moreover, it is possible to make such a holiday economical as long as you stay away from the busy season. For example, April and May are the rainy season in Kenya. The vegetation is denser, which makes it relatively less likely to encounter predators despite the large number of animals to hunt. During this period, prices also decline. The same is true in South Africa's Eastern Cape during the "winter months" of June, July and August; In Zambia, it is valid during the period between November and May, which is called the "emerald season".
Desert adventure
Taklamakan is the world's largest sandy desert. If you've watched Lawrence of Arabia or Tea in the Desert, you must have felt the exotic and powerful attraction of the desert. The hellish heat that prevails during the day leaves its place to a thin frost and cloudless sky in the evenings and the most magnificent views of the planet we live in emerge. An evening spent around the campfire with Bedouins can give you the most vivid moments ever. Wadi Rum in Jordan is a good alternative for such a trip. With its endless horizon surrounded by strange 1500-meter cliffs, this is perhaps the world's most spectacular desert area. Numerous tours are organized here. These are usually nine-day tours that include Wadi Rum and Petra and include a four-wheel drive valley adventure, a camel ride, and an overnight stay in a Bedouin camp. You can also add the Sinai Desert in Egypt to your list. If you want to explore further afield, you can consider Timbuktu, the fairy tale city in the middle of the Sahara Desert.