The most popular options for adrenaline and adventure enthusiasts…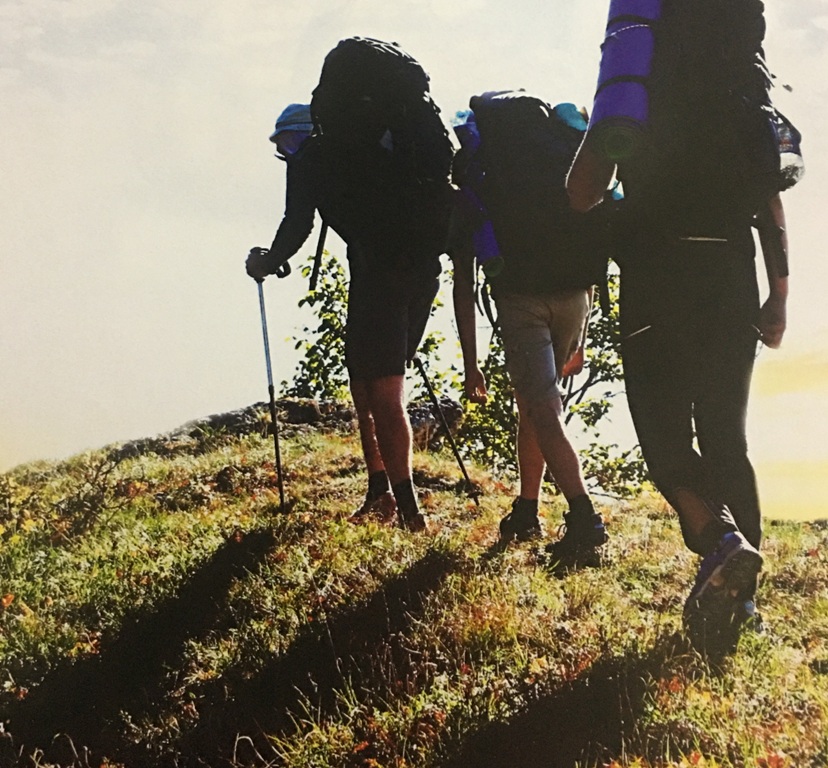 Trekking on the Lycian Way
There are approximately 30 tracks on the Lycian Way. The entire route from Fethiye to Antalya is 509 kilometers.
Turkey's most famous trekking route and the Lycian Way. This beautiful region, which attracts thousands of trekking enthusiasts every year, lies on the Teke Peninsula between Fethiye and Antalya Bay. About 15 years ago, Lycia, known only by enthusiasts and used by small professional groups
The paths and walking paths of the Road were marked and formalized in 1996 thanks to private sponsors, and became compatible with international standards. In this way, the route, which is easier to walk, explore and enjoy, has also been opened to amateur trekkers; and of course all in Turkey has achieved great recognition in the world.
There are approximately 30 tracks on the Lycian Way, which is a track that everyone can watch. The entire route from Fethiye to Antalya is 509 kilometers. The Lycian Way has many different tracks and routes in itself. If desired, the route can be completed by following these roads or different places can be discovered by turning to other roads from these routes. Along the route, you come across about 25-26 small and large residential areas. Those who wish can turn to the route from Karagöz to Gelidonya Lighthouse, and after reaching Gelidonya Lighthouse, they can continue to Adrasan, an untouched and magnificent bay.
Rafting on the Zambezi River
While you are struggling against the currents, you may come across animals such as hippo, crocodiles …
Zambezi is said to be the Everest of the rivers. The only difference with Everest is that even amateur rafters can enjoy this magnificent natural wonder without any problems. If you do not count the waves that reach about 8 meters, you can evaluate the wonderful nature of Africa, exotic habitats and the warm sunshine as a luxury holiday. Of course, considering that you have to deal with these huge waves when you are on a 5-meter boat, we do not know how long it will be to watch the scenery. Passing under the famous Victoria Falls on the Zambezi River flowing between Zambia and Zimbabwe, dealing with strange names such as "Forgiveness", "Devil's Toilet", "Cream White Hips", "Stairs to Heaven", when you go ashore Camping and resting on the white beaches is one of the rare opportunities in the world.
Rafting tours are organized on the Zambezi River either in one day or in 4-7 days. The starting point is when you overcome the excitement waves above and below the waterfalls, the currents you encounter are usually 3rd or 4th degrees. Since the difficulty level is not too high, it makes it easier to enjoy the activity. While you fight against the currents, you may come across animals such as hippos and crocodiles, but the best sight to see is the black basalt rocks, about 250 meters high.
Paragliding in Babadag
Babadag with the best destinations in Turkey at 1700 meters altitude …
Providing an ideal environment for almost all summer and water sports, Ölüdeniz does not let us down when it comes to paragliding. The Babadağ region welcomes thousands of local and foreign tourists every year with the quality accommodation opportunities it provides, its beautiful nature and suitable air temperatures, as well as flight points at different altitudes.
Babadag, one of the lovers of the sky always the first choice, Turkey's best destinations with the height of 1700 meters. Babadağ, where you leave yourself to the sky from a height where you can see Patara Beach, Dalaman and Rhodes from a bird's eye view, has a total of 3 tracks. With the Jeeps you take from the meeting point, you reach one of the flight points determined according to the wind conditions. If the conditions are sufficient, you even have the chance to stay in the air for 4-5 hours. But this is only for experienced pilots. It is possible to find many flight schools and tour companies that organize flight tours in the region. If you are an amateur and need a leading pilot to fly, it can be a little difficult to get permission to do more than a classic 30-minute flight. More experienced pilots, on the other hand, can go up to over 1700 meters, up to 1900 meters and enjoy the pleasure of flying.
The 1700-meter runway of Babadağ, which is 7 kilometers inland from the sea shore, is right behind the beach and faces the southern horizon. Babadağ and Fethiye also offer trekking and camping opportunities as well as paragliding and engage adventure enthusiasts.
Diving at Uçan Balık, Kaş
Uçan Balık (Flying Fish) diving point, located on Meis Island off the coast of Kaş, forces amateurs with its deep waters. The most interesting wreck of Uçan Balık, a difficult and currents region with a maximum depth of 65-70 meters, is II. World War 3-engined Italian reconnaissance plane. Flying Fish is also Kas's best diving point. It can be a bit inconvenient for inexperienced divers to dive in periods when there is no current.
There are many diving points in Kaş other than Flying Fish. Pigeon Island is one of them. At the point with a maximum depth of 25 meters, you can see hard-to-see fish such as octopus, grouper and stingrays, as well as boat wrecks sunk by diving schools to attract attention to the region.
The region called Canyon is also a diving spot in Kaş, which is preferred by professional divers.
Camping time at Three Cliff Bay
The golden beaches and the campsite surrounded by the cliffs of the UK coast is an ideal place for all campers.
Captivating with panoramic views of the Gower beach in Wales, the most important feature of the campsite is that it cannot be overrun by too many people due to the lack of parking nearby. The Three Cliff Bay Caravan and Campground is located within the boundaries of North Hills Farm in Swansea, the beautiful port city of Wales. The Three Cliff, which is often declared one of the best camping areas in the world with its scenery, is a must-visit place, thanks to its silence and leaving you alone with nature, even though it is a private property.
There are many large and small beaches and coves around Three Cliff Bay. The wooded area called Crawley Woods and the small Tor Bay is one of the indispensable holiday spots especially for young families with their friendly atmosphere. Camping is not the only advantage of the bay. It also allows you to do water skiing, windsurfing and many other water and nature sports. Apart from setting up a caravan and camping in Three Cliff Bay, you can also stay in stone farmhouses operated as a four-star hotel at North Hills Farm. The Gower Peninsula, where the bay is located, is also rich in city life.

Rock climbing in Ballıkayalar
Although it is a small place, there are many routes in Ballıkayalar suitable for all levels and ages.
Ballıkayalar, which is a very short distance of 80 kilometers from Istanbul, reveals itself from afar with the large stone blocks at the exit of Tavşanlı Village. Ballıkayalar, which is preferred for rock climbing and trekking tours, is also a frequent destination for weekend getaways with its stream, pond and small waterfalls passing through the cliffs. However, in order to get efficient results from Ballıkayalar, it is beneficial to go during the week when tour groups and families are not visited.
The valley, which is located on the cliffs where the stream called Ballıkaya Creek or Gürgenden cuts into two and forms a wide canyon, starts at 5-10 meters and extends to 80-100 meters.
While the inner parts of the canyon are preferred for trekking, rock climbers like to wander in high places. Although it is a small place, there are many routes in Ballıkayalar suitable for all levels and ages. Finding accommodation in and around the canyon can be a bit of a challenge, but if you bring your tent and necessary equipment with you, you can camp in this beautiful nature. It is also possible to get to know the small settlements in and around the canyon and to observe this beautiful nature and vegetation on rock climbing tours.