SPICE RICH TUNISIAN CUISINE
In Tunisia, located on the Mediterranean coast, food is an art in itself. The feature that makes this cuisine important is that it is a combination of French and Arabic cuisines.
In Tunisia, where starters are regarded as art, salad Mechouia made with chopped tomatoes, green, red peppers, tuna fish, olive oil and lemon juice is known as one of the best options to start a meal. The small pastries that you can find in almost every restaurant called Brik are prepared by adding chopped parsley and onion into the crunchy dough. Couscous, also known and consumed in our country, is the national dish of Tunisia.
It is served with semolina, carrots, zucchini, chickpeas, vegetables such as celery, lamb, rabbit meat, chicken or fish. Couscous mixed with lightly fried carrots, cabbage, turnips and peas can be made with different vegetables depending on the season. The most common of these are pumpkin and beans … The type of spice to be added to the meal in Tunisia varies according to the regions. Cinnamon or dried rosebuds are among the most preferred.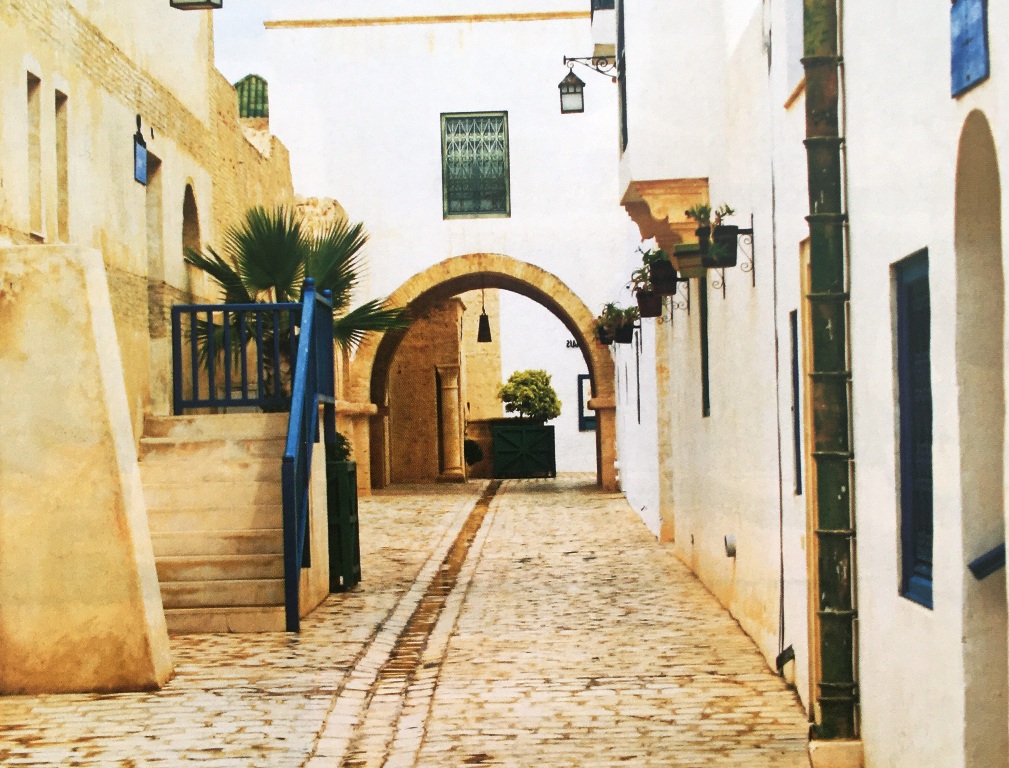 Seafood is predominant …
Tunisia, a Mediterranean country, is a true aquatic paradise… You can taste the most delicious varieties of sea bass, red mullet, sardines, cuttlefish and lobster in restaurants. You can find many types of fish in the hotels. Before you place your order, you usually get a plate with all kinds of fish. Fish are generally preferred, fried with olive oil in a pan, flavored with lemon sauce. If you prefer fish in Tunisia, it is baked in the oven; deep fried in olive oil; You can choose it as spiced or sliced ​​thinly fried in oil and decorated with lemon slices. But no matter what type you call it, you should know that your plate will be accompanied by french fries, grilled peppers, tomatoes, lots of onions, garlic and chopped eggs.
If you want to taste flavors other than couscous or seafood, you can try lamb loin and meatballs boiled with potatoes. Wherever you go in Tunisia, you will find that the plates are always filled and enriched with fragrant spices as required by the hospitality tradition. In addition to your meal, you should taste Tunisian wines. Dark red wines such as Haut Mornag, Magon, Sidi Saad and white wines such as Thibar and Koudiat are especially recommended. If your trip coincides with the summer days, the pink wines called Gris de Tunisie and Sidi Rais are ideal! If you don't want alcohol, you should try the dark and flavored Tunisian mint coffee or tea.
Desserts hold the same importance …
The most important feature of these desserts is that they are really "sweet" … In our country, desserts that are generally eaten right after the meal are distinguished from the main dish as they are of particular importance in Tunisia. Dishes such as baklava, boza and honey cake are preferred with mint tea during the day or when visiting friends. If the desserts, which are mostly honey and nuts, are too heavy for you, you can also try the tropical fruits you pick from the branches. Sweet semolina colored with raisins, served with a glass of cold milk, is among the desserts that should be tried.
In all hotels serving tourists in Tunisia, menus are in English. However, you may come across the original names of the dishes and options in different languages. One of the first points that catches your attention on the menus will be the "şakşuka", which we know well. This appetizer made with eggplant is one of the most popular dishes. The capital of Tunisia and the city of the same name, which is also the most important port city, offers you many opportunities to get to know the food culture of the country closely. In restaurants, you can find dishes that represent both your own taste and traditional Tunisian cuisine. But if you want to try more secret and special flavors, we recommend you to join the public and taste street food.