When planning to go to dinner at a restaurant in Melbourne, don't be surprised if you ask yourself the question: "Will we be there at 6pm?" Of course, the whole city does not sleep early, but it starts to get active in the early hours, and the number of restaurants that equip their tables with the principle of "first come, first come, eat" is increasing day by day. This is understandable from the restaurant owner's perspective; Because reserving the most beautiful tables for groups who will not come is not only annoying, it also hurts the business. This is also an indication of the common food habits of those living in the country's southern capital.
From Japanese cuisine to Mexican food …
Take for example Izakaya Den, one of the organizations whose name has been heard frequently in recent years. Located on an industrial-chic ground floor, the restaurant has an open kitchen where mostly Japanese staff prepare sashimi, fried wagyu meat, chicken yakitori and various specialties. Because it is a busy and crowded place, you have to pull a bar stool and wait for one of the tables to empty every time you go. Even waiting on the stairs is not enough to quench the enthusiasm for eating at Mamasita. While Mexican cuisine may not be preferred by people who haven't had a half-crate of beer yet, Australian chef Matt Lane, who takes his talent to the level of mastery in New York, changes this common perspective. You'll never find sour cream or heaps of melted cheddar cheese or softened tacos in Lane's quesadillas (Mexican chicken wrap). Instead, Lane offers home-style Mexican flavors that make you want to eat again on small plates. Start the evening with a drink at the bar: Before taking a delicious bite of bullhorn peppers stuffed with wild mushrooms and pumpkin seeds, try Michelada, a mix of Tecate beer and tomato juice and lime, served in a glass dipped in Tabasco and Habenero chili sauce with salt.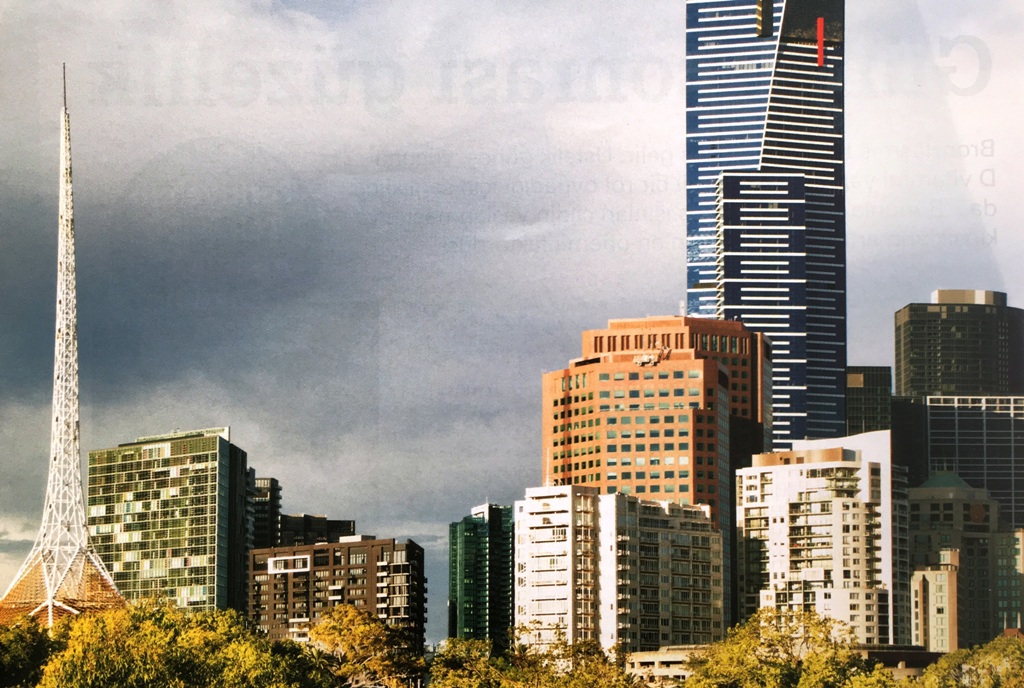 Renovated places
Founded on the corner of Gertrude and Smith streets in Fitzroy, in a formerly rather shabby area of ​​Melboune, Josie Bones is now one of the few exclusive restaurants in this area. While the two renovated venues – Gigibaba and Boire – continue to maintain their popularity, a few more exciting restaurants such as Huxtable have been added to such venues. Although the name of this flamboyant restaurant was inspired by the characters of the TV series "Cosby Family" of the 80s, it has no trace of that period. Take a seat on a stool and dive into the open kitchen, or enjoy chef Daniel Wilson's creative international cuisine by spreading over one of the high-backed banquets. If you want a fiery start to your evening, order grilled ribs served with Jalapeno hot pepper and cheddar croquettes, spicy coleslaw, and hot gherkins.
Thai food doesn't come to mind when you think of Melbourne; but Jarrod Hudson manages to change this perception with the Easy Tiger restaurant. Especially at night, colorful glasses placed on an illuminated shelf and nice wall painting create appeal for passersby. Hudson's flavors that symbolize the modern transformation of Thai cuisine, fresh coconut and shrimp betel nut leaves, citrus curry fish and winter melon, watercress and white radish are more than satisfying to those attracted to the restaurant's charm.
Special flavors
While the nearby Café Rosamond creates the impression of a charming and unpretentious place during the day, it turns into a much dimmer and elegant place, especially on Thursday evenings when the sweet genius Pierre Roelofs takes over the kitchen. Three main dessert options at the Cafe; it is possible to take the desired amount of each; and a tube of dessert is served: a test tube full of different flavors of jelly, such as lemon cream tart and tiramisu. Treats change every week. There are also notable developments in the southern suburbs of Yarra. Chef Paul Wilson presents his expertise in renovated bars across the city; the last one is Newmarket Hotel. Here, there is a magnificent dining hall and a large beer garden, while the Latin-inspired menu is complete with street style food. Cocas, a Catalan-style thin-sided pizza with ingredients such as spinach, grapes, anchovies and ricotta cheese, is the most popular dish of the place.
Intimate places
St. Opened by the team of the Cicciolini restaurant in Kilda, the lona Staller restaurant made Balaclava residents very happy. With pasta and other Italian pastries served in the retro-style dining room, this place offers a much more relaxing atmosphere than popular restaurants. Some of the big names in Melbourne's food world have been very active over the past few years. Matt Wilkinson, who gave Circa and The Prince their villas to make them famous, recently added a new one to the best cafes in the city: Pope Joan. Despite its unpleasant location, this new venue of Wilkinson, which has a steelwork shop next door, manages to attract the crowds thanks to dishes such as breakfast served with homemade whole-grain muffins with scrambled eggs cooked in oil and water arugula salad with hazelnuts. This is an ideal option if you want to have a good start on the weekend.
Not everyone prefers to stay away from show off like Wilkinson. Cheong Liew, chef of The Grange restaurant in Adelaide, manages Botanical's newly renovated cuisine. Liew's short menu; She focuses on seasonal products such as spicy pigeon cubs served with curry yogurt and King Island chestnut cooked with Bourbon whiskey. It is also possible to find a more casual menu in the wine store.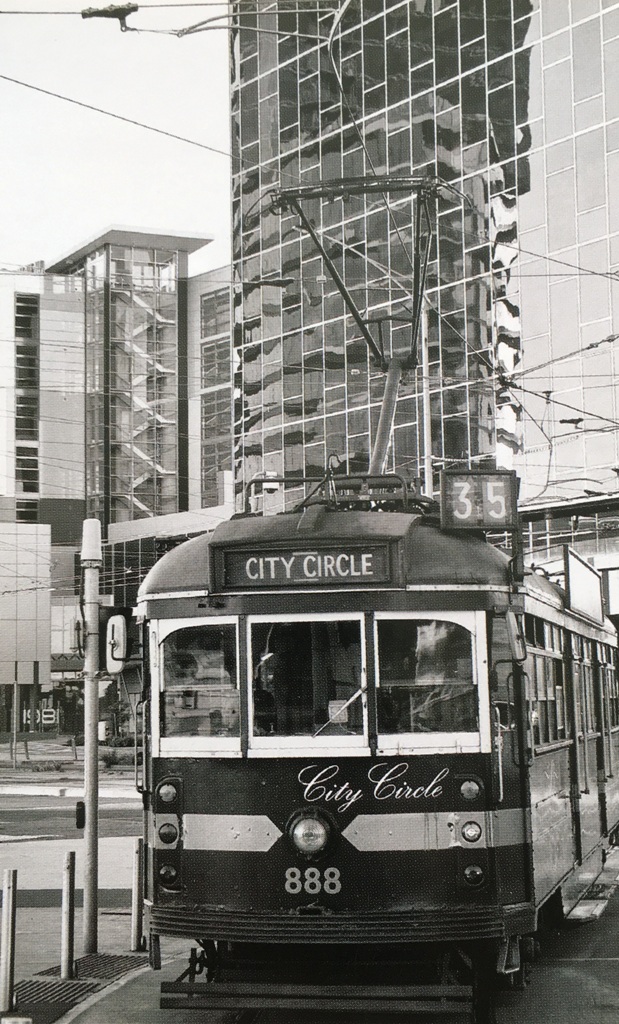 For employees
Businesses at the end of Collins Street must be celebrating with the two new restaurants that have opened: Guy Grossi's Merchant, a friendly and exciting venue that reflects the Venetian atmosphere well; Although Raymond Capaldi's Hare & Grace is designed as a "restaurant and minibar", it stands out with its coffee and treats, after-work drinks and dishes made using vegetables grown in the restaurant's own garden.
French Chef Philippe Mouchel has a great influence on every meal that comes out in PM24, which serves as a meat restaurant and bar; He carefully controls dishes such as countrypate (corn stuffed duck roll), wagyutartare. If you are on a diet, we do not recommend going here.
Italian inspired
After the disintegration of the Fifteen Foundation (the institution that gave chef training to young people in the criminal-prone risk group between the ages of 18 and 24, which brought them to the society), Tobie Puttock renovated Fifteen's old building and restored it to a bright and spacious appearance and reopened it as Kitchen Cat. The menu is dominated by plain, rustic Italian cuisine. Puttock and his partner Adam Garrisson still continue to provide poor youth with the opportunity to work in the entertainment and accommodation sector with the institution called Stepping Stone Foundation.
Flavor point at the airport
Passengers were saved from starvation thanks to Shannon Bennet, who opened Cafe Vue in the passenger waiting area of ​​Melbourne International Airport while he was preparing to move to Vue de Monde, his new location on top of the Rialto Tower in the middle of the year. You can enjoy homemade cakes and strong coffees in the dining room, or buy a gourmet meal package and enjoy it on your flight. Prolific restaurant owner Neil Perry has recently opened two new venues within the Crown Casino complex: The Waiting Room, a glamorous bar, and Spice Temple, which serves large portions of local Chinese food. The capital Sydney fanatics no longer have to travel to China to taste mouthwatering specialties unique to China's Sichuan region.
For seafood …
Another fine restaurant has also opened in the Crown complex: The Atlantic. Prepared by Chef Donovan Cooke, the menu attracts customers with a selection of seafood. We are sure that lovers of shelled mussels and French champagne will love this place. Chef Andrew McConnell's new restaurant, which he opened alone, is quite lively, albeit far from pretentious. Starting off from the food he ate every day while living in Hong Kong and Shanghai, the chef focuses on these flavors in his restaurant. McConnell thought for a long time to find the name he will give to the restaurant. Kilda welcomes its guests at its venue located at 157 Fitzroy Street.